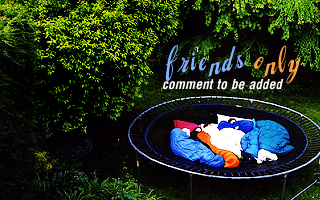 if you think we have some things in common, leave me a comment! i'm pretty open to meeting new people!
also please leave some things about yourself, and what we have in common. however; do not add me and
expect me to add you back, i need to know a little about why you are adding me =) if you are looking for my
graphics & icons they can be found at
wewill_love
so you can go there!
Current Mood:
giggly